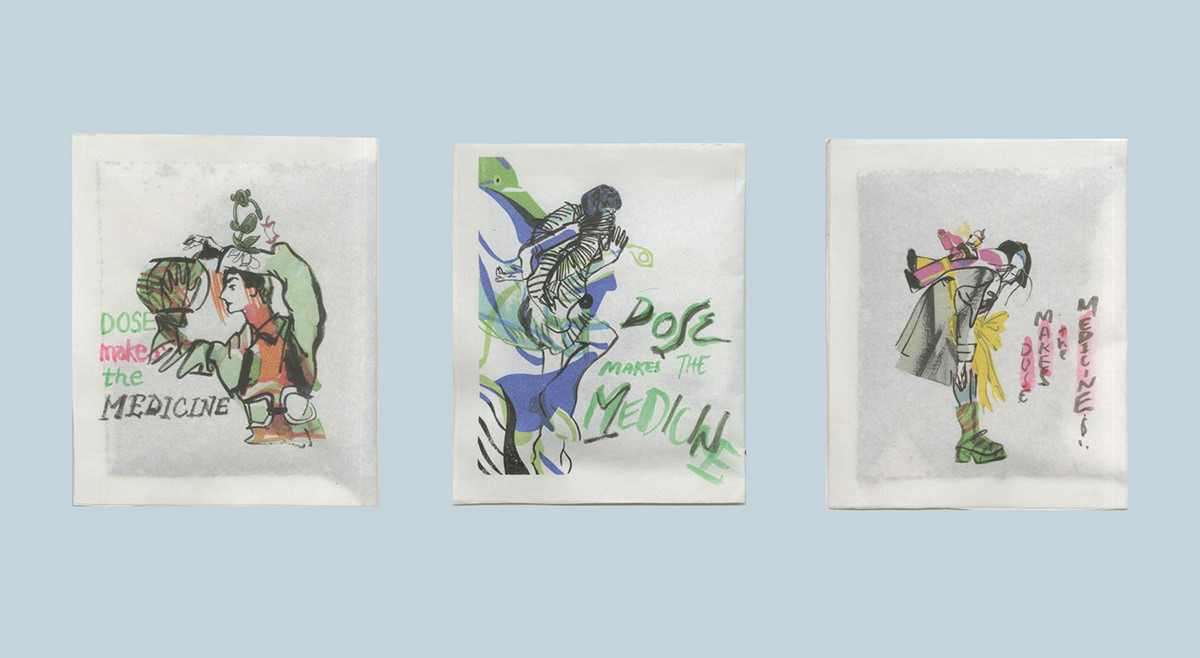 In the beginning, I approached the typography with hand lettering and calligraphy. This is what they looked like, they were collateral materials handed out during my Illustration Grad Show in 2019.
The inspirations for the illustrations stem from many things, but mostly it's about how loudly and clearly just body language can convey a message of our internal state, but then our body language is concealed by the material things that cover us. 
I chose packaging design as a way to treat imagery as a "waste" when it inevitably gets tossed out after someone use it. A non-precious approach to artmaking also connected to my idea of living an intuitive work-life & personal-public balance.
A poster series created for the Sheridan Illustration Grad Exhibition held at the Burroughes Building in 2019. Both of my thesis projects focused on wellness and economical insecurities rooted in physical welfare, so these illustrations served as a good representation of my research, creative process and accomplishments that year.
I enjoyed the horizontal long poster format because it encompassed a certain slowness that mirrored the passage of time, and emphasized wellness that was long term.