The goal of this mock-up ad was to deconstruct the infographic format and illustrate Nike's 2017 design breakthrough that encapsulates 35 years of the brand's patented Air technology. 
The five steps before one LEAP!s are the construction of the FlyKnit thread-based upper, moulding it around the form of the foot, inflating the sole with air, assembling, and finally, lacing.

Illustration & Design by me.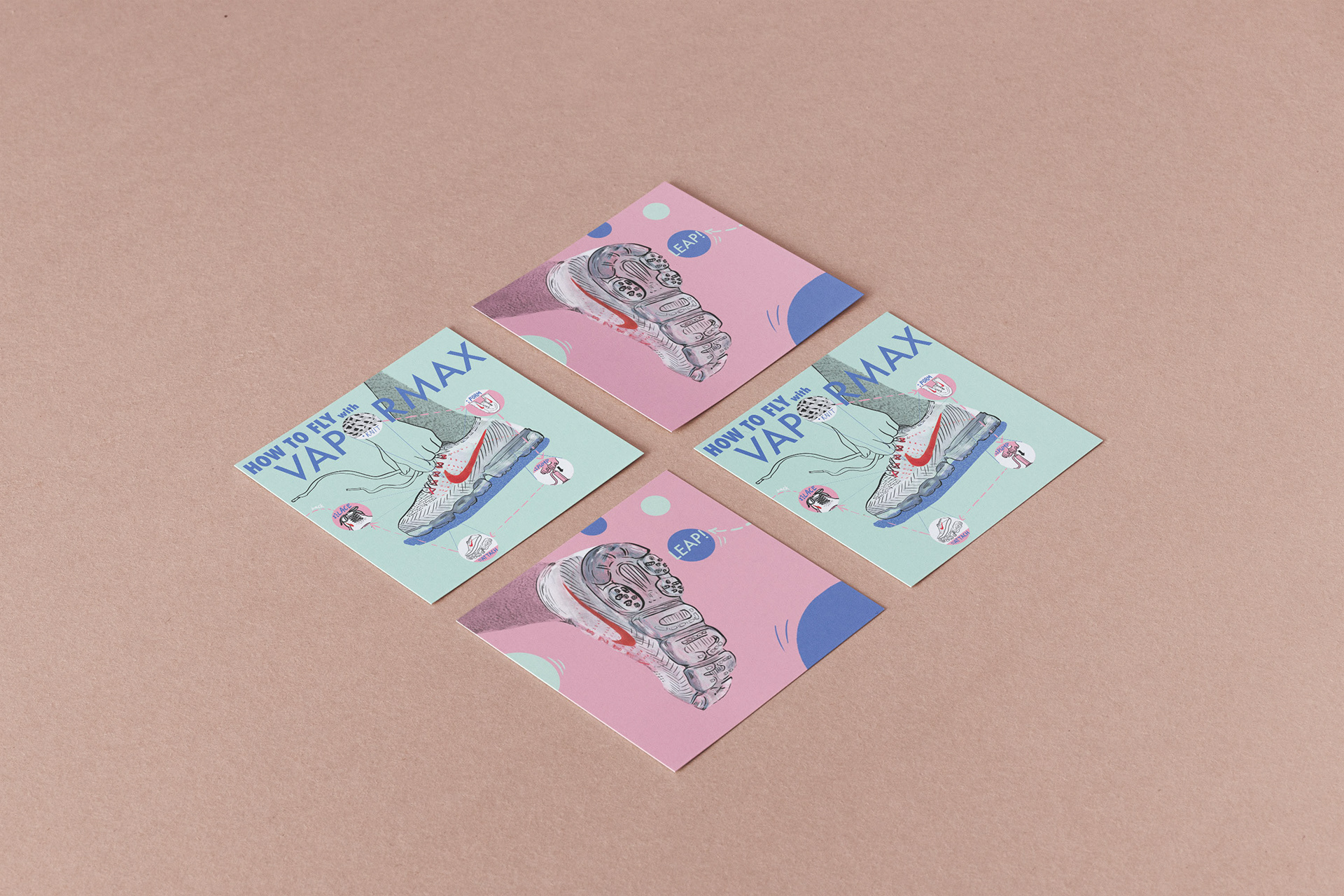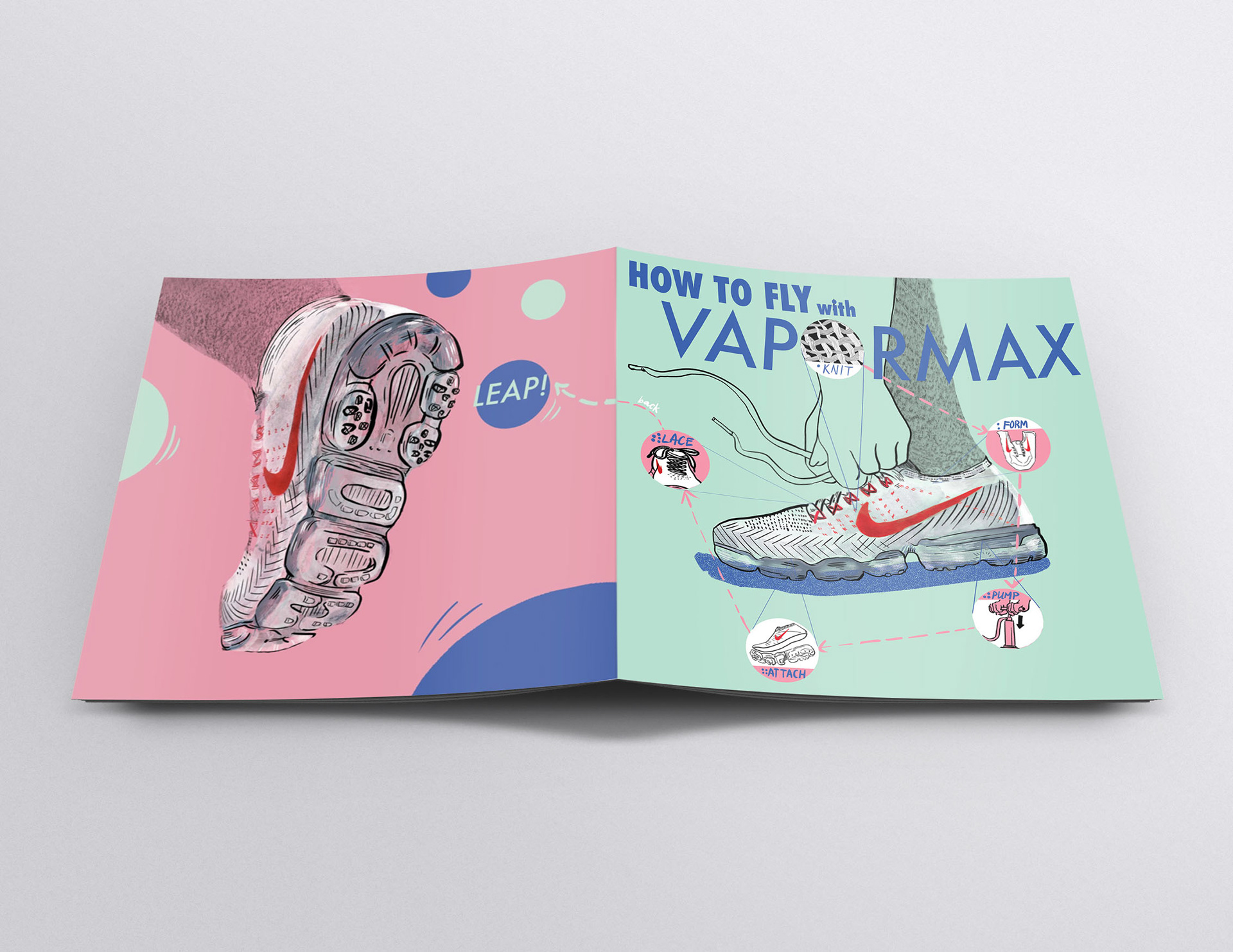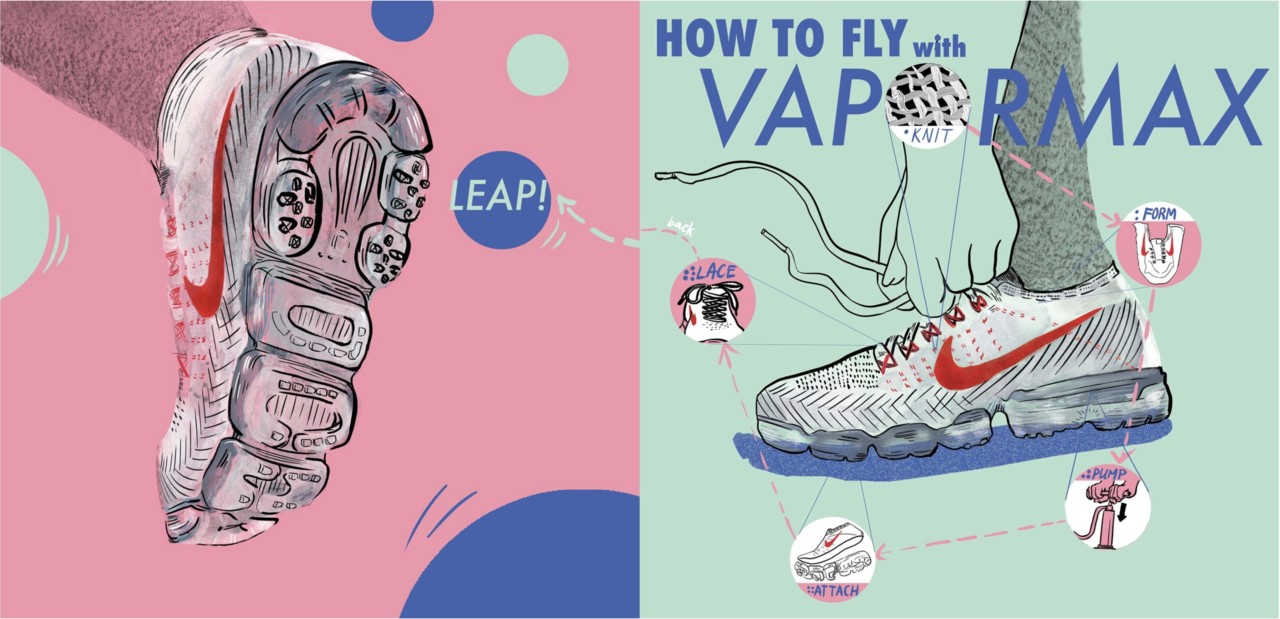 In 2017, Nike made a design breakthrough with the  Vapormax technology, it reimagined and pivots the brand's iconic Air Max cushioning that was originally made in 1978. From the elastic sock sneaker body to the translucent and minimal sole, the new Vapormax has many vital design signatures that defined 2017's sneaker trends to a T.